Implant Success Today was founded by 25-year dentist, Dr. Leo Malin with the mission to provide dental healthcare providers with comprehensive and actionable training in implant dentistry. Today, Implant Success Today is every clinician's go-to source for dental implant training in the field.
Implant Success Today (IST) is headquartered in La Crosse, Wisconsin and hosts all core continuum programs and live surgery observation in a custom-built state-of-the-art training facility. In addition to this, IST operates with clinical partners in San Pedro, Dominican Republic to provide Live Implant Training Program participants with expert instruction in live implant surgery.
Unlike many other educational institutions, IST focuses on total subject comprehension and the ability to apply the information learned in practice. This allows our participants to implement implant-related procedures into their practices quickly and expand their patient services confidently and successfully.
From South America to Syria and from London to Calgary, Implant Success Today has helped thousands of clinicians transform the way they practice with high remuneration and patient satisfaction.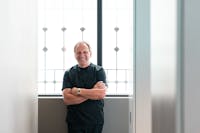 Grand River Dental
Dr. Leo Malin in La Crosse, WI, is a consummate authority in the field of advanced dental implant techniques, having trained extensively throughout his career to master this cutting-edge art form. He established Grand River Dental as a primary destination for anyone seeking customized implants and full-mouth restoration at affordable prices.
In addition to providing patients with superior dental care in the form of implants and replacement teeth, Dr. Malin is a dedicated educator with a significant passion for empowering other dentists to provide the highest quality outcomes possible.
Lastly, Dr. Malin formed his own manufacturing company called Implant Logistics, which provides premium implants for patients seeking top-tier results. Dr. Malin's design achieves improved integration of the implant components while minimizing the introduction of bacteria. His innovative products are among the most successful in the world at preventing bone loss.