Behind the Live Implant Program
Formerly offered to clinicians as a live surgery program from the Dominican Training Institute, our Live Implant Training course now carries the baton and routinely honors the original DTI mission: provide extensive, hands-on, surgical training in implant dentistry to doctors of any skill level.
Headquartered in La Crosse, Wisconsin, Implant Success Today works closely with partners in San Pedro, Dominican Republic to provide surgical dental implant training like no other. Crucially, unlike many lecture-based courses on implant dentistry, the Live Implant Training program focuses on providing clinicians with total comprehension and competence in implant placement surgery, compared to the typical "taught at" style of most training programs.
That said, at course completion, participants will have a thorough understanding of implant surgery, systems and protocols, and the confidence to incorporate implant placement and related surgeries in their practice, period.

More on the
Dominican Training Institute
Originally founded in 2012, the Dominican Training institute specialized in offering the comprehensive five-day implant training course that is now known as the Live Implant Training program.
A key to the success of the Dominican Training Institute was the familiarity that the clinicians acquired with Dr. Malin's cutting-edge implant system, Implant-One. Due to the integrity and no-nonsense quality of the implant system, many of the participants of the course emerged as loyal life-long allies of the DTI and Implant-One.
Moreover, catering to enthusiastic participants from a wide range of cities and nations, the "it factor" of the DTI program was its custom-programmed nature, specifically addressing the educational goals and objectives of its individual participants.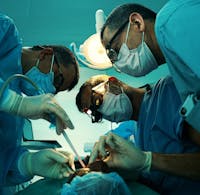 The multidisciplinary nature of the course further ensured clinicians gained a professional hold over implant placement surgeries and related procedures. We are happy to report that this timeless program remains untouched in its curricula, and is provided in the same distinguished fashion today in the Live Implant Surgery course.