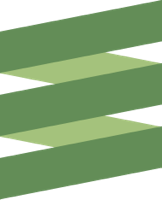 Live Implant Training Program
The Live Implant Training program teaches course participants the exacting craft of placing dental implants confidently, competently and precisely in a controlled clinical environment.
Hosted in the breath-taking and idyllic island getaway of the Dominican Republic, participants are instructed on how to implement their newly learned skills into their offices with high remuneration.
The program consists of five days of comprehensive surgical instruction that is individually customized to each clinician's specific educational objectives. Throughout the program, doctors will place implants, suture, perform extractions, sinus lifts, bone grafts and more. Each program is "small-format,," wherein, clinicians can closely interact with instructors and make the most of their personalized, step-by-step guidance.
View this post on Instagram
View this post on Instagram
View this post on Instagram
How many implants will I place?
Our educational emphasis is on total comprehension of, and the ability to use the information learned. As such, doctors will place, on average, 17-20 implants throughout the program. At course completion, participants will receive 38 CE credits under AGD subject code 690 (Lecture: 6 hours, participation: 32 hours).
If you are looking to enhance your practice and provide your patients with a reason for choosing you above the rest, then our tailor-made, hands-on dental implant course will help you achieve that goal.
Subjects covered for each skill level
designation broadly includes:
Beginning Clinicians
Simple implant placement
Multiple implant placements with adequate bone available
Extractions with and without socket grafting
Incision design and suturing techniques
Soft and hard tissue management
Intermediate Clinicians
Multiple implant placement cases
Extractions and immediate placement
Extractions, grafting and closure with or without barriers
Intra-crestal sinus lifts
Full arch implant placement
Ridge augmentation with or without implant placement
Advanced Clinicians
Full arch extractions, grafting and implant placement
All-on-4, 5 or 6+
Lateral sinus grafting
Full arch edentulous cases
Lateral windows
Atrophic maxillary and mandibular cases
Ridged augmentation, ridge splitting, etc.
Other advanced grafting procedures
All of this considered, great care is taken to ensure each doctor gets the opportunity to work on cases that provide progress in their educational endeavors and significant efforts are made to provide clinicians with specific cases they'd like to work on.
Our History
Originally founded in 2012, Implant Success Today (formerly known as the Dominican Training Institute) specialized in offering the comprehensive five-day implant training course that is now known as the Live Patient Implant Training program.
A key to the success of Implant Success Today is the familiarity that the clinicians acquire with Dr. Malin's cutting-edge implant system, Implant-One. Due to the integrity and no-nonsense quality of the implant system, many of the participants of the course emerged as loyal life-long allies of IST and Implant-One.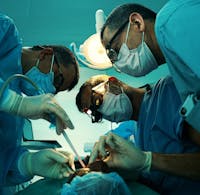 Moreover, catering to enthusiastic participants from a wide range of cities and nations, the "it factor" of the IST program was its custom-programmed nature, specifically addressing the educational goals and objectives of its individual participants.
The multidisciplinary nature of the course further ensured clinicians gained a professional hold over implant placement surgeries and related procedures. We are happy to report that this timeless program remains untouched in its curricula, and is provided in the same distinguished fashion today in the Live Patient Implant Training program