Expert Dental Implant Education
Implant Success Today provides clinicians with comprehensive dental implant training from a team of expert instructors.
Begin your journey or hone your skills in implants today.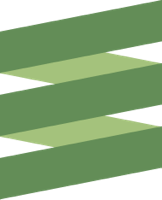 Session #1

Critical Core Concepts of Implant Dentistry

Live surgeries will be observed during this program.

Live dental implant training participants will learn the fundamental skills necessary to assess and come up with a treatment plan for a variety of implant cases successfully. At course completion, course participants will have the knowledge to return to their practices and implement the procedures presented.

Course dates:
February 18-19, 2022
September 16-17, 2022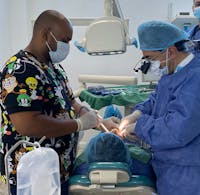 Session #2

Treatment Planning & Surgical/Restorative Protocols

Live surgeries will be observed during this program.

This dental implant training program provides participants with in-depth training on intermediate difficulty case treatment planning and the surgical and restorative know-how to successfully execute these procedures.

Course dates:
April 8-9, 2022
November 4-5, 2022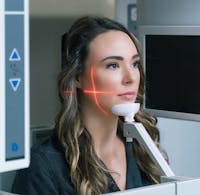 Session #3

Advanced Case Planning & Techniques

As the final dental implant course in the continuum, the Advanced Case Planning & Techniques course delivers comprehensive training on advanced and complex implant cases, their specific protocols and best-practices, and how to effectively deliver treatment therewith.

Course dates:
June 10-11, 2022
December 2-3, 2022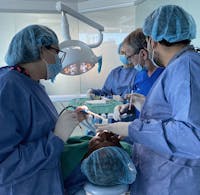 Live Surgical
Implant Training
A Comprehensive 5-day training course
Hosted in the breath-taking and idyllic island getaway of the Dominican Republic, our live implant training program enables general dentists and specialists to learn and practice the craft of placing dental implants confidently.
Course Dates:
January 15-22, 2022 (SOLD OUT)
May 14-21, 2022 (Space is limited)

October 15,22, 2022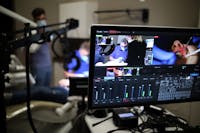 Our Focus
"Our mission is to elevate your practice."
Testimonials
I have never taken a course that gave me so much confidence as this surgery course. I had many questions and goals that were all taken care of over the five-day...
Before this course, I had sat through several lectures about implant dentistry, but the hands-on provided here was what I needed to move forward.
A Practice-Altering Course
This is a practice-altering course. Dr. Malin's mentorship and hands-on guidance were priceless…
I traveled from the UK for this course, and it was excellent. A tailor-made course for my exact learning needs. I cannot recommend this course more highly.
An Eye-Opening Experience
I had thought at one time that Implants were very difficult to place and that only specialists were allowed or best at placing them, I was so wrong.
Hear what people have to say
about Implant Success Today
Dr. Leo Malin

Founder & Director

The Director of Implant Success Today, Dr. Leo Malin, first began placing dental implants in 1993. Throughout his career, Leo has focused on helping other doctors to achieve a predictable, successful outcome with dental implants. Early on, he recognized the need for a comprehensive training system to help doctors implement implant dentistry into a dental practice with success.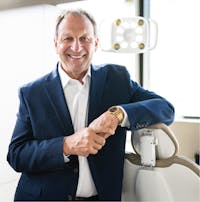 Learn. Execute. Prosper
Our dental implant training courses result in competent clinicians who have the education and tools they need to succeed in implant dentistry.